2018 CES Show
Our company, Muhwa Industrial Co., Ltd., attended the 2018 Consumer Electronics Show (CES) in Las Vegas, the biggest tech show every year.
Muhwa is one of the most professional Fresnel Lens solution providers. Muhwa owns all aspects of the process, from initial design to final assembly and validation, all under one roof. Muhwa provides customized Fresnel Lens one-stop shopping experience, for human body infrared induction, to clients from elaborating design to manufacturing.
In this exhibition, we displayed different shapes, colors, and sizes of Fresnel lenses, also showed the popular user scenarios of PIR applications from our client's experience. We are able to design sleek, modern, and unique lens to fit our client's ID design, instead of using the traditional standard lens. We gave our client's more flexibility of their ID design, also fit their detection requirements.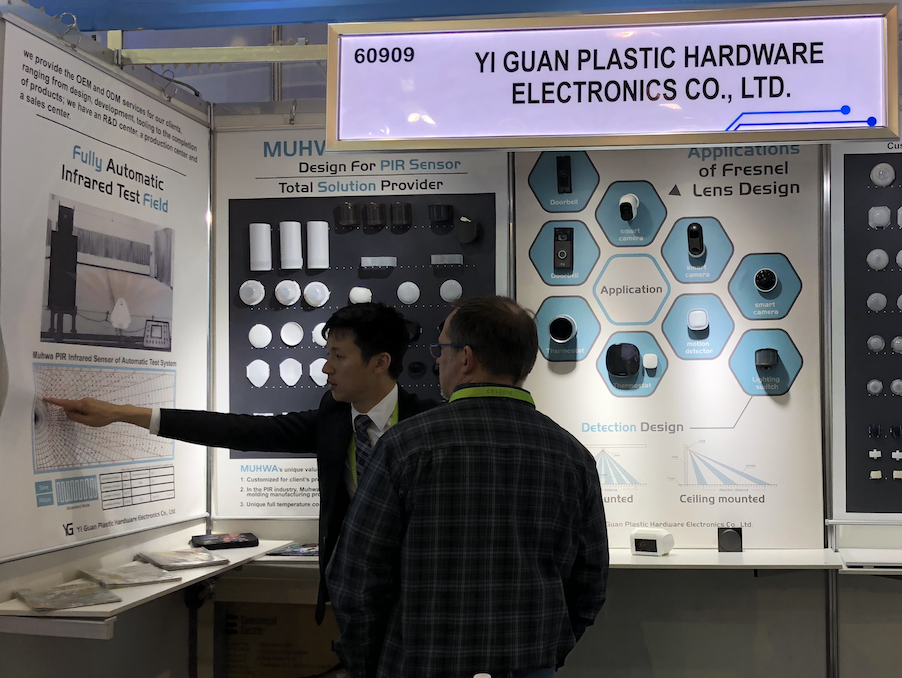 Get the latest price? We'll respond as soon as possible(within 12 hours)